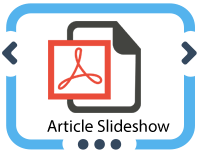 ---
Download citation:
BibTeX
|
RIS
|
EndNote
|
Medlars
|
ProCite
|
Reference Manager
|
RefWorks
Send citation to:
---
Arjmand S, Ghobadi L, Ranaei-Siadat S, Sefidbakht Y, Farzaneh F. Increasing Thermal Stability of Saccharomyces cerevisiae Recombinant Protein Invertase by Site-directed Mutagenesis. JMBS 2018; 9 (3) :339-345
URL:
http://biot.modares.ac.ir/article-22-24440-en.html
1- Protein Research Center, Shahid Beheshti University, Tehran, Iran
2- Protein Research Center, Shahid Beheshti University, Tehran, Iran, Protein Research Center, Shahid Beheshti University, Tehran, Iran. Postal code: 1983969411 ,

O_ranaei@sbu.ac.ir
Aims: Invertase is an enzyme that is widely used in industries. The main source of industrial production of invertase is yeast Saccharomyces cerevisiae (S. cerevisiae). Increasing thermal stability makes an important contribution to improving productivity in related production. The aim of this study was increasing thermal stability of Saccharomyces cerevisiae recombinant protein invertase by site-directed mutagenesis.
Materials and Methods: In the present experimental study, using invertase enzyme from thermophilic bacteria, Thermotoga maritima as template, it was decided to replace the threonine 345 and asparagine 349 amino acid with alanine, using site-directed mutagenesis and in Pichia pastoris, cloning was performed with the SOEing polymerase chain reaction. The activity of natural and mutant recombinant invertase enzymes at different temperatures, different pHs, stability duration, and thermal-performance stability, and Michaelis–Menten kinetics were drawn.
Findings: The thermal-structural stability of the natural and mutant invertease enzymes at 55°C showed that the mutant enzyme had a higher thermal stability at 55°C compared with the natural enzyme. Both natural and mutant enzymes exhibited a similar trend in functional stability. Reduction of Km and increase of Vmax in sucrose substrate and 5-fold increase in Kcat/Km ratio of mutant enzyme was observed.
Conclusion: Site-directed mutagenesis has no negative effect on the amount of production as well as the secretion of recombinant protein invertase and increases enzyme activity. The mutant enzyme has a higher structural stability than the natural enzyme without altering its functional stability.
Subject:
Agricultural Biotechnology
Received: 2016/01/20 | Accepted: 2016/12/7 | Published: 2018/09/22
---
---
---
Send email to the article author
---
---